News
23.03.2021
JTK Power Group is developing its industrial services – the result: globally competitive prices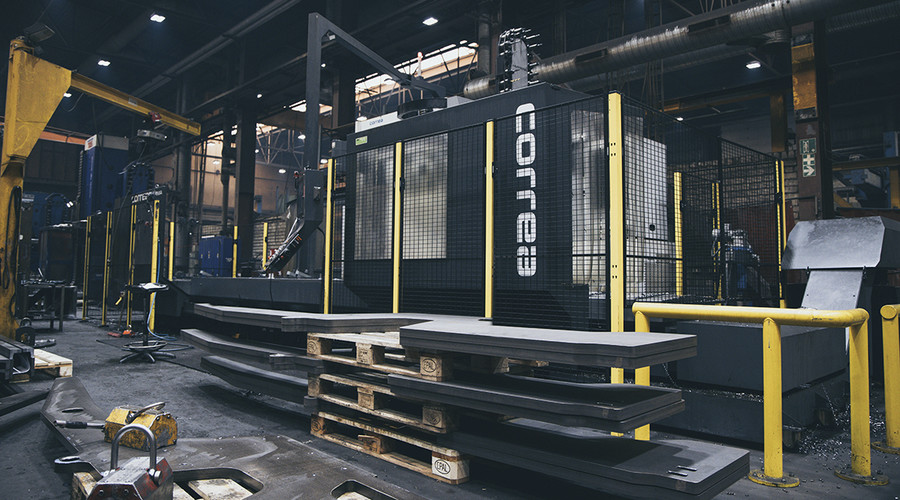 JTK Power Group specialises in manufacturing demanding steel solutions for the marine and mining industries, the logistics sector and power plants. Janne Virtanen, MD JTK Power Suzhou, explains that all the investment decisions concerning JTK Power's industrial services are made by listening to customers.
"Automation plays a key role when you want to stay ahead of the competition. One example of this is the collaborative robot we employ in the manufacture of axially symmetrical parts. We have also invested in new welding robots."
The quality process has been perfected down to the last detail
Cost-effectiveness is also sought by optimising manufacture between factories. JTK Power Group's factories in Finland and Estonia each focus on their particular strengths.
"JTK Power Finland concentrates on demanding welding projects and machining small axially symmetrical parts. In Estonia, on the other hand, we manufacture steel structures by means ranging from welding and machining to oxygen cutting and surface treatments. Both factories can handle pieces weighing up to 30 tons," says Rainer Jakobson, MD JTK Power Finmec Estonia.
JTK Power Group is known worldwide for its top technology know-how, its 100% delivery reliability and the dimensional accuracy of its products. All its products are manufactured according to ISO quality standards.
"We are proud of our excellent delivery reliability and we hardly ever hear complaints. This is important also for our efficiency. Our experience over almost 30 years has taught us that producing a product that corresponds to the drawings and that is delivered on time is the best way to keep a customer happy."
Praised for its overall services
Production efficiency alone does not guarantee sales. The overall service and advice provided by JTK Power's experts play a significant role in customer retention.
"We often help our customers right at the R&D stage by developing prototypes for them. We find the best manufacturing methods and materials for them, to ensure that their production will run smoothly. This also helps to keep their businesses competitive," Virtanen and Jakobson explain.
JTK Power's customers have also been particularly happy with the company's excellent project management, which keeps the end customer's projects on schedule.