News
02.07.2021
Engineer turned salesman – JTK Power Manufacturing Services product and sales manager Anders Kannelhovi understand the challenges customers face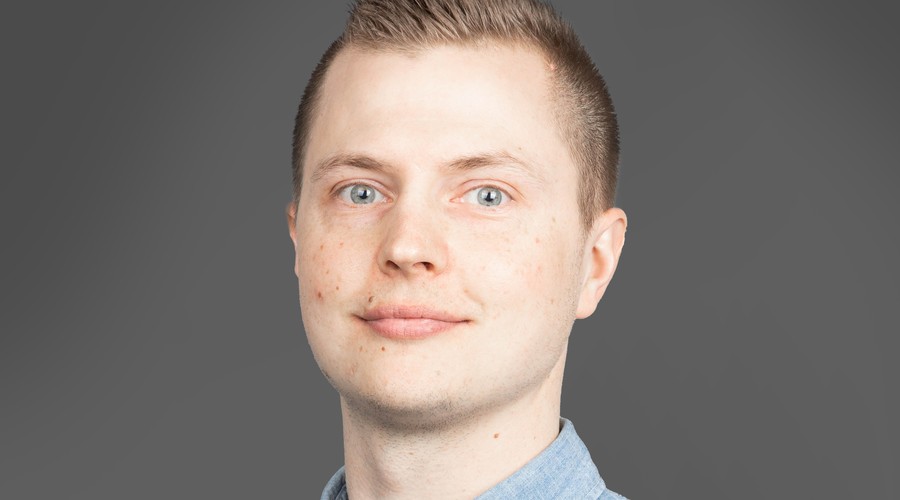 Anders Kannelhovi has been selected as the product and sales manager for JTK Power Manufacturing Services. Kannelhovi started his new job on the 1st of April 2021. He is in charge of sales for JTK Power's machined products.
Extensive experience with JTK Power's products and services
Kannelhovi joined JTK Power the first time in 2015, working as a welder for a few years before moving on to the R&D department as design engineer. He most recently served as a test engineer at Wärtsilä where he was involved in testing valve seats, and other products from JTK Power that are now in his portfolio. It goes without saying that he knows the products well. 
"I came back to JTK Power because I enjoy the work community here. Decision making is fast and efficient and on a personal level there are excellent opportunities to grow and develop further in this role. My knowledge of the products from having worked with both production and design is definitely an advantage in my new role", Kannelhovi says.
So far, the job has met his expectations well. The fact that he is asked to take part in developing the company's production processes was a positive surprise, he says.
"I wasn't expecting to be involved in developing the production chain itself. The opportunity to participate in the planning of how to make production more efficient, to offer products at more competitive prices, is something I appreciate, and the fact that investment suggestions are most likely to be realised".
Kannelhovi is a mechanical construction engineer by training. Before joining JTK Power in 2015, he studied oil drilling in Norway.
Technology and customer needs outperforms sales talk
Kannelhovi's versatility and interest in technology is something both JTK Power and its customers benefit from. Although sales is a rather new field for the engineer, numbers and drawings are something he is most familiar with.
"Technical sales suit me, as I'm more interested in the practical and not so much fancy sales talk", he jokes. "I do my best to understand what customers need so that they get what they're looking for. Successful discussions that result in new collaborations gives me energy. I'm motivated by customer satisfaction and seeing the physical results of my work".
JTK Power's good reputation in the business sector makes his job easier, he explains.
"My experience is that customers are very pleased with JTK Power's products and services. No matter what product I am selling, I can  rely on our highly skilled personnel to deliver the finalized product according to what was offered".  
Communication skills and effective decision-making benefits customers
Kannelhovi enjoys the relaxed and friendly work community at JTK Power very much. Short distances within the organization and an open communication style are some of the company's greatest attributes, he thinks. He appreciates that employees are given responsibility and that ideas are encouraged.
"Decision-making is effective when you have everything under the same roof and are able to discuss with everyone, from production to management. Compared to large organisations, I have a wider area of responsibility and the possibility to be involved in projects from start to finish".
Investments in its personnel's well-being is something that distinguishes JTK Power, Kannelhovi thinks.
"Everyone is informed and kept up to date about the situation and projects, which I really appreciate. The employees are ready to put in the extra effort and be flexible if needed and are also rewarded for it".
In his free time, Kannelhovi is currently building a house together with his spouse. He looks forward to travelling again when the situation in the world allows it, meeting customers in person and seeing their production on site.
Contact Anders:
anders.kannelhovi@jtk-power.com
+358 (0)50 536 6861