News
31.01.2021
Stronger together – the joint operations of JTK Power Group benefit the customer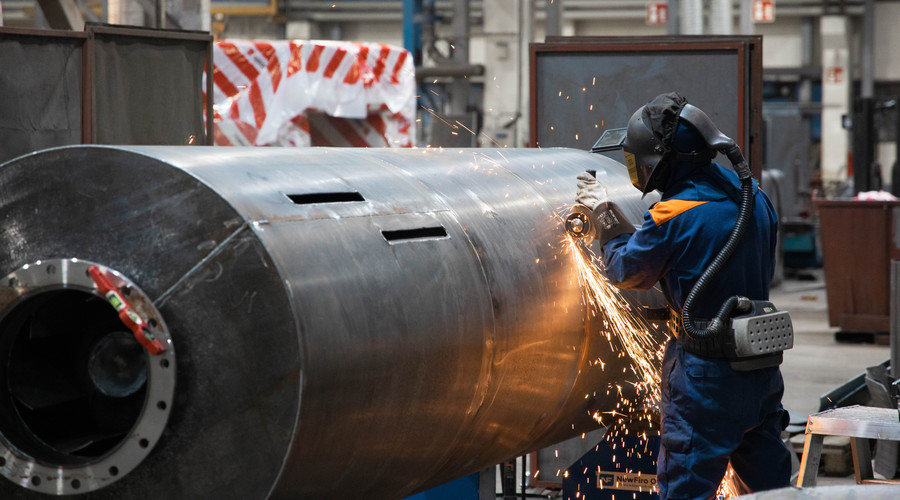 JTK Power Group specialises in developing and manufacturing demanding steel solutions for the world's leading companies in the marine and mining industries, the logistics sector and power plants. Through operations in three locations, each with their own specialization, the company can offer comprehensive solutions designed to meet even the most demanding customer needs.
A common set of functions, strategy and objectives in the Group benefit the customer. Working together as one company and learning from each other generates synergies essential for the company's problem-solving ability, and the capability to better support customers, JTK Power Group CEO Robert Ollus, says.
"JTK Power's manufacturing excellence is a result of the combined experience and know-how found in the Group. Our operations complement and support each other, making sure we have reliable and effective processes across borders".
International collaboration
The company has factories in Finland, Estonia, and China, strategically well-placed in terms of logistics and market proximity. Working with a limited number of customers, and in close cooperation with them, is the strategy practiced at all three sites.
"We want to be more of a partner than a supplier, offering individual help and support", Ollus says.
Joint operations on different continents is no problem when you have a system that works. A consistent operations model and international collaboration means customers in Europe and China are served equally well. To manage customer relations the best way possible, a joint sales organisation for the Group has been formed.  
"As a customer, who do you contact? Sales. Getting in touch with us is easy and our sales representatives are experts at what we do, knows what's worthwhile producing, and where. The customer does not have to know this – they get service and delivery where it serves their needs best".
Product development and world's best welding know-how
Welded solutions form the basis of JTK Power Group's operations. The company specializes in demanding welding and is the biggest user of weather-proof steel in Europe. A quality-certified welding system ensures employees have adequate skills, Ollus explains.   
"Our welders are world-class experts and our track record hard to beat – that's why I dare say we have the world's best welding know-how".
Know-how is not limited to welding, however. JTK Power manufacture its own products from start to finish and is known for its expertise in concept development. The R&D unit is centralised in Finland, where focus is on manufacturing the world's best silencers and air raid shelter equipment.
Cost-effective solutions are developed in close cooperation with the customer. In the process, they profit from the combined know-how and extensive experience offered by the Group.
"When developing solutions to our customer's problems, we want to share our knowledge with them. Long-term collaborations enable us to develop our products together. The customers get what they need, and JTK Power's products, manufacturing processes and design expertise are continuously improved".
Processes and products aside, CEO Robert Ollus assures that the one thing that makes the company stand out in the competition is spelled people. 
"Our biggest asset is our people; without them we are nothing. I'm grateful every day that I get to work with such a great team".