News
18.02.2021
The results of our customer satisfaction survey 2020 show high overall satisfaction with JTK Power Group's operations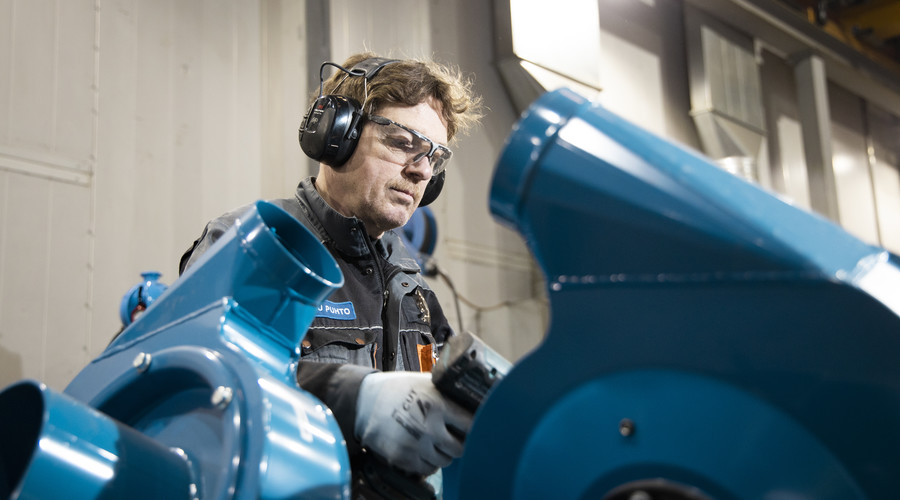 Results of the customer satisfaction survey conducted last year confirm the operations of JTK Power Group have been successful. This applies to products and services as well as customer support and delivery reliability. Altogether, the operations received a rating of 8.7 on a scale of 1-10.The survey provides valuable information and insights related to company performance, Group CEO Robert Ollus says.
"Two important key performance indicators for us are employee, and customer satisfaction. If you never ask what they think, how will you know?"
Quality products delivered on-time and praise for cooperation and customer service
The quality of JTK Power's products and services is regarded as very good. Of the respondents, 80.4% say the quality is what they expected. Delivery reliability of products also received a high rating, with 79% of respondents saying that it meets their expectations.
"We have delivered high-quality products, which is the basis of everything - poor quality means poor feedback. In addition, we have a good delivery accuracy. The customer gets what they need, when they need it", Ollus notes.
Customer service was praised for its flexibility and helpful approach. Doing business with JTK Power is perceived as easy, 79.1% say cooperation works smoothly. This is true even in problematic situations, according to 78.8% of the respondents.
"We are available when the customer needs us and answer the phone when they call. We are not perfect but when something happens, we make sure to be there to solve the problem. A problem well solved can be a positive customer experience".
The customers were also asked if they would recommend JTK Power. The so-called Net Promoter Score (NPS) measures the willingness of customers to recommend a company's products or services to others. A score above 50 is considered excellent, and JTK Power received a score of 63.
More frequent contact was asked for – hopes of  IRL meetings in 2021
Respondents were also asked to submit suggestions for improvement. One wish voiced was for JTK Power to be more frequently in contact with customers. Ollus admits capacity for daily contact with all customers has not been sufficient.
"It's important for us to take care of all our customers. Big or small, they are all important to us".
Many exciting projects and news are underway at JTK Power in 2021. Investments in automation continues, to be able to provide cost-effective solutions also in the future. Eyes are directed towards new markets as well. In Sweden, a certification of products for the Swedish market will take place during the year.
Robert Ollus looks forward to a more normal everyday life this year, with the possibility of meeting people IRL. 
"I regret that I haven't been able to meet with customers as much as I've wanted to, because of the pandemic. Digital meetings are all very well, but they can never replace meeting face-to-face".
Thank you for taking part in our survey!
The survey, carried out together with Zef, will be conducted on a yearly basis to check the pulse of customer satisfaction, helping JTK Power improve its operations and provide an even better service and support.