News
27.04.2021
The right method and the right material - quality products manufactured at competitive prices require effective manufacturing services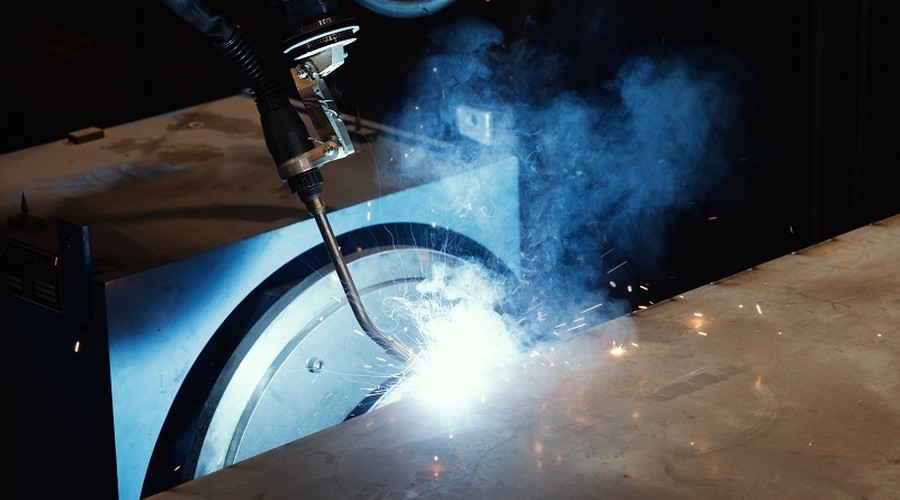 The manufacture or re-design of a product involves questions regarding production methods and materials, and what the best possible solution is for making the product. Manufacturing technologies are advancing quickly and staying up to date with the development can sometimes be difficult.
The purpose of the manufacturing services and advice provided by the experts at JTK Power Group is to find the best possible solution for manufacturing customers' products. The company specialises in manufacturing demanding steel structures for the mining, paper, forest, energy and marine industries, power plants and the logistics sector.
The overall service includes everything from planning and material sourcing to manufacture and delivery of the finished product. Janne Virtanen, Sales Director JTK Power Group, explains that collaboration and communication is key in this context.
"We often help our customers by developing prototypes for them. We find the best manufacturing methods and materials for them, to ensure that their production will run smoothly and be cost-effective. Ideally, we are involved in the project right from its design phase, because product development carried out together results in the best and most economical products in terms of working characteristics.".
Products manufactured sensibly at a competitive price
JTK power Group's factories in Finland, Estonia, and China each focus on their own strengths and cost-effectiveness is also sought by optimising manufacture between factories.
"The customer often asks us how the product could be manufactured in a more cost-effective way. Thanks to our technology and material know-how and long experience, and by involving the customer in the process, we find solutions for how the product could be manufactured sensibly at a competitive price", Rainer Jakobson, MD JTK Power Finmec Estonia says.
All three factories have modern mechanical equipment. Continuous development of the equipment make sure products are manufactured in an optimal way. The company has made large investments in automation and will continue to do so in order to stay competitive.
"Increasing the level of automation in production boosts efficiency and ensures identical, high-quality products. The robots we use can be quickly adapted to new tasks, cobots for example can be taught to machine new pieces or pieces of different sizes, often in just one day. We have also invested in welding robots, in addition to manual welding", says Virtanen.
All products are manufactured according to ISO quality standards, using top quality materials to make sure they work in all conditions, from hot through cold to wet.
A well-functioning service is the sum of many factors
Production efficiency alone is not enough to guarantee high customer satisfaction. Product manufacturing is a complex process whose successful outcome is determined by multiple factors.
"The service and manufacturing process as a whole needs to be effective. Cooperation and customer communication as well as excellent project management is just as important as having the right machines. Quality and delivery reliability is something we never compromise on", Virtanen and Jakobson explain.
Thanks to that, many of JTK Power's customer relationships have lasted for decades. The company's experience over almost 30 years has resulted in a solid knowledge of how to manufacture durable products at competitive prices.