News
19.08.2021
When silence is key – JTK Power provides one stop shop for reliable noise measurement and silencer solutions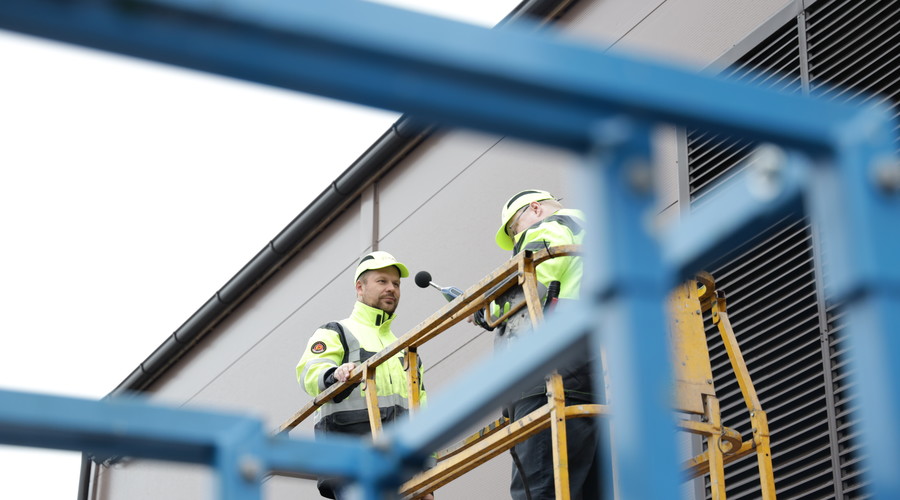 Environmental and ambient noise and noise pollution impacts our daily life. At worst, it can cause psychological stress and disruption and other health hazards. That is why it is important to have professionally designed and implemented noise attenuation on ships, in power plants and other noisy places, like the processing industry.
JTK Power provides comprehensive noise attenuation solutions including everything from acoustic measurements and silencer design, to manufacturing and installation. When you can get all the phases of a project from one place, it makes your work easier and speeds up the progress of the project, JTK Power's R&D Director Jouni Hartikainen explains.
"We strive to be a versatile service provider and partner, ready to help customers with all things related to noise pollution and attenuation. Customers save time when they don't have to contact several different service providers and the flow of information is quick and effective when the whole project is managed by the same company". 
We measure the noise and provide a suitable solution
A typical project usually starts with an inquiry into determining the noise levels and their sources. Depending on the location and conditions, we figure out what measures are required for the best possible results. Measurements are always performed according to environmental legislation regulations.
After that we present the test results and make you a proposal on the best silencer for your needs or reparation of an existing installation. Services also include installation of the silencer, if needed.
 "We design and manufacture a customised solution based on the source of the noise, which could be process ventilation, pressure air or steam out blow valve. The surroundings are inspected to find a suitable installation spot, and things that can affect project safety and time schedule are always discussed at an early stage", Hartikainen describes.
A thoroughly done process including noise measurements gives us a clear picture of the noise problem and what the source of the noise is, which is essential for finding a suitable and cost-effective solution.
One size does not fit all – the right type of silencer is needed for optimal results
JTK Power has more than 20 years' experience of designing and manufacturing silencers. We specialise in silencers for ships, power plants and the processing industry.
Our silencers are generally custom designed for the project in question and in such a way that their size and noise requirements combine to create the best possible combination. For the customer, it's important that they are offered the right type of silencer for their industry, Hartikainen says.
"The silencer plays a huge role in minimising noise emissions but using a non-suitable silencer might cause problems. To reach the best end results, a special silencer or precision silencer might be needed. Precision silencers are small and compact in size as well as cost-effective and can be designed to attenuate even a single tone".
JTK Power also engage in active product development. We continuously develop our products and our design expertise.
We're happy to help and support you in finding the best possible alternative for solving your industrial noise problems. Contact us for more information about our acoustic services and silencer solutions.
Read more about our silencer solutions.