News
07.09.2021
MS Finbo Cargo's auxiliary engine noise successfully reduced - JTK Power provided complete noise control service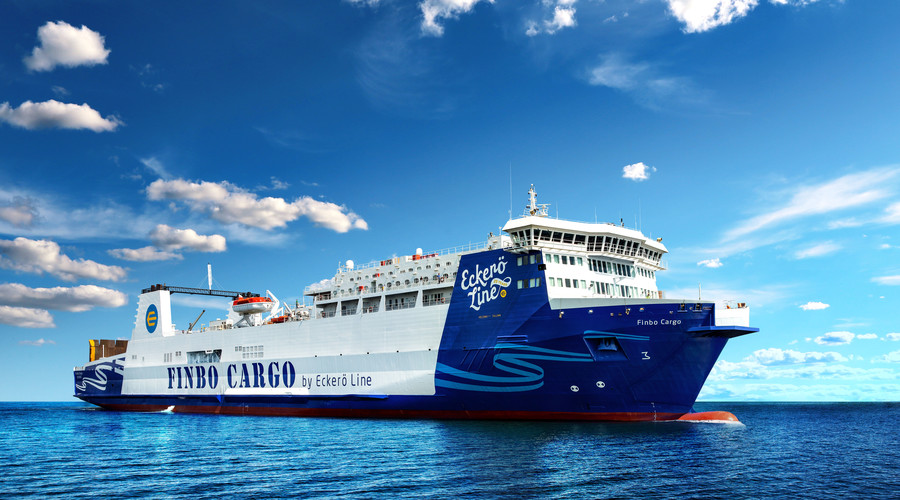 In April 2020, suspicions arose about whether the noise the auxiliary engines of MS Finbo Cargo were making while at harbour was too loud. A consultant was called in as a proactive measure, to perform initial measurements and determine if a noise problem existed, says Technical Superintendent Victor Karlsson from Eckerö Line.
"We needed help with lowering the noise levels of MS Finbo Cargos auxiliary engines while the ship is at harbour. Our target was to reduce noise to the point where it's not experienced as disruptive by residents living nearby Vuosaari harbour".
Eckerö Line then contacted JTK Power to further investigate the situation. After performing the necessary acoustic measurements on-site, JTK Power presented the test results to the customer. The report confirmed noise levels were too high. Thanks to thoroughly done noise measurements JTK Power had a clear picture of the noise problem and its source and was able to propose a suitable and customised solution including design and manufacture of the silencer. After the silencer had been installed, JTK Power carried out additional acoustic measurements to check that the problem was solved.
"The end result was good, and we are pleased with the services. We were able to lower noise levels by installing this additional silencer on top of the funnels and have not had any complaints after the project was finished. Measured sound effect is also significantly lower than before", Karlsson says.
Before and after. Photos: Eckerö Line
"Cooperating with JTK Power saved us time and trouble"
Karlsson explains that speed of operations and a customer-oriented and active approach were factors that influenced the decision to collaborate with JTK Power.
 "We were looking at a few service providers and JTK Power came across as both professional and fast. They were very customer-focused and communicated actively with us throughout the whole process".
JTK Power provides comprehensive noise attenuation solutions including everything from acoustic measurements and silencer design together with the customer, to finished solution and if needed, installation of the silencer.
If faced with a similar situation again, Eckerö Line would more likely contact a complete service provider like JTK Power instead of having a consultant take care of things like quotation requests on their behalf, Karlsson says.
"Cooperating with JTK Power really saved us time and trouble. They analysed the issue, did the measurements needed and knew how to reduce the noise by designing an optimised silencer for the auxiliary engines. They are effective and professional, and the project was followed through to the end. I would recommend their services for anyone needing help with noise reduction and attenuation of ship engines, and combustion engines in power plants".
Want to know more about our silencer solutions? Contact us!
Read more about our silencer solutions and acoustic measurement services